Legacy Summer River-Lake Cruise
The Legacy Project will set sail again for our Second Annual Summer Yacht Cruise on Wednesday, August 3rd. Join our merry crew of hearty seafarers aboard the beautiful Anita Dee as we take off for another Memorable Evening Cruise down the Chicago River then out onto beautiful Lake Michigan where we will take in the Spectacular Navy Pier Fireworks right over our heads. Party with a fully Open Premium Bar and a delicious Feast of Gourmet Appetizers served to you by J & L Caterers! And enjoy the incredible Glitter Rock of Freddie Mercury and Queen and the Faaaabulous Dance Hits of the Immortal Sylvester, along with a mix of the Best Music ever recorded by LGBTQ Artists and Allies from Dusty Springfield to Erasure to Lady Gaga and beyond! This promises to be another a Feast for your Eyes, your Ears, and your Taste Buds. This is event SOLD OUT in NINE DAYS last year.
Our Mission
The Legacy Project illuminates and affirms the lives of lesbian, gay, bisexual, transgender, and queer (LGBTQ) people to honor their experiences and accomplishments; to collect and preserve their contributions to world history and culture; to educate and inspire the public and young people; and to assure an inclusive and equitable future.
Making Education LGBTQ-Inclusive Matters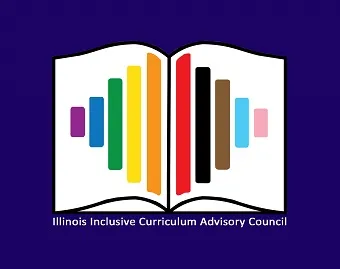 The 2022/23 School Year has Arrived! Transform your classroom experience into one which includes the many contributions LGBTQ people have made to the world we share. The Legacy Project, in conjunction with our partners at Illinois Safe Schools Alliance, Public Health Institute of Metropolitan Chicago, and Equality Illinois, has launched a new Search Portal to help teachers create a classroom experience which meets the requirements of Illinois's new Inclusive Curriculum Law. Explore a fascinating aspect of human history which most people did not know was missing...
Combating Stereotypes. Confronting Bullying.
Award-Winning... Historically Landmarked Outdoor Museum… Guided Tours… Digitally Interactive Traveling Installation… National Tour… Lesson Plans, Study Guides, Multimedia… International and Multicultural... Searchable Database… Robust Social Media… Promoting LGBTQ Contributions to World History and Culture… The most Multifaceted and Dynamic LGBTQ History endeavor on Earth...
Our Vision
Through "The Legacy Walk" in Chicago (the world's only outdoor LGBTQ history museum and Chicago's newest Historic Landmark); "The Legacy Project Education Initiative" (free, downloadable resources); and "The Legacy Wall" (traveling interactive exhibit) – the award-winning Legacy Project is committed to challenging the social and cultural marginalization of LGBTQ people.
History of the Legacy Project
The Legacy Project was inspired the first time the Names Project AIDS Memorial Quilt was shown at the National March on Washington for LGBT Civil Rights in 1987. Beyond the over-whelming, uncontrollable emotion of that experience was a sense of the vastness of our presence, the richness of our lives.  So many people - both famous and obscure.  So many interests.  So many accomplishments.  For all the talk about our "diversity" the full breadth of our existence was never more clearly represented at one time, in one place, than on that ¾ acre swatch of the fabric of our lives.  Sadly, except for our own immediate circles, we were strangers to ourselves.  At that time, there was no way for gay people to know about those who came before them and what they accomplished and The Quilt only seemed to magnify that.  We were LIVING GAY HISTORY. But we were DYING.  Who would remember those who came before us when we were gone?  More >