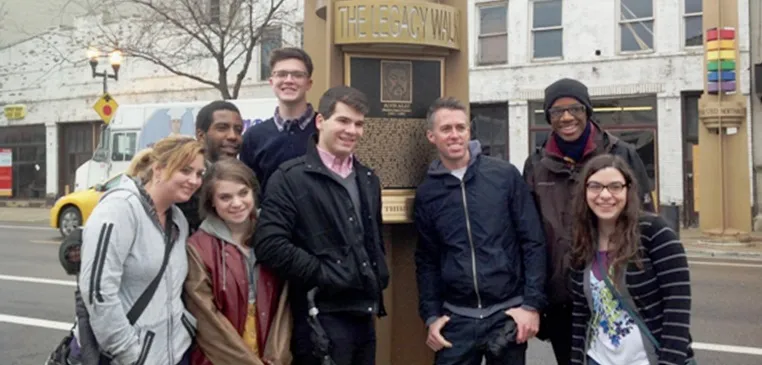 If there is anything we hope you learn from visiting this website it is to realize that people just like you have been making important, life-altering contributions to the world for centuries – even if nobody has ever bothered to tell you about it.  For example, did you know that... 
...the computer you are reading this website on was invented by a gay man named Alan Turing?
...the person who first diagnosed the treatment of Tuberculosis – Dr. Alan L. Hart – was transgender?
...Dr. Martin Luther King's mentor in the Civil Rights Movement – Bayard Rustin – was gay?
...the patriotic hymn "America the Beautiful" was written by Katharine Lee Bates – a lesbian?
Chances are you didn't know about any of them, unfortunately.  Well there's a lot more people, too...
The Legacy Project website has over 200 people from all walks of life waiting to be explored and more being added all the time.  We hope you will take a few minutes to learn about those who came before us, and that you will come away knowing that in spite of all the messages you have thrown at you every day because you are different - people like you have made awesome contributions - and so will YOU. 
YOU ARE AMAZING JUST THE WAY YOU ARE.
"The answer to the problem must not lie in suicides, but rather in life and the freedom to live it."
-- Christine Jorgensen (1926-1989), Transgender Activist, Legacy Walk Inductee (2012)
Youth Resources
Though you may live in a time when being open about being lesbian, gay, bisexual, transgender, queer – or questioning any of these things – is much more common, there are probably a lot of people who may hassle you (or worse) about it.  Today, in some areas, there are resources and supportive people available to you. But in other places it can be pretty scary.  If you are struggling right now because of your circumstances and cannot find an adult you trust to talk to about what you are going through, please consider using any of these resources to be put in touch with people who care and will try to help you. You are not alone – and it really does get better.